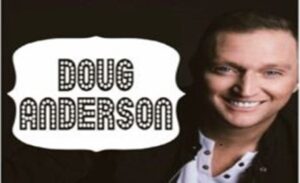 Doug Anderson In Concert!
Thursday, October 29, 2020
7:00 PM
New Dawn Fellowship
2110 E. 10th St., Odessa, TX 79761
Tabatha Shugart Promotions presents Doug Anderson live in concert at New Dawn Fellowship on Thursday, October 29th at 7:00 pm! A Love Offering will be taken. Doors open at 6:00 PM
Doug is a Southern Gospel Artist. He turned toward music during college, joining a quartet called Lighthouse. One day, Lighthouse met a group called the Cathedral Quartet, which featured Ernie Haase. A while later, Haase set out on his own and invited Doug to join him. Ernie Haase & Signature Sound officially formed in 2003. Doug released his debut album "Dreamin' Wide Awake", on May 3, 2011. Doug formed part of the American Christian music trio Cana's Voice in 2016. They released their debut album This Changes Everything the same year. It was followed by Live at Champion Forest and Don't Wanna Miss This, in 2017 and 2019.
Join us for a great evening of Southern Gospel Music!