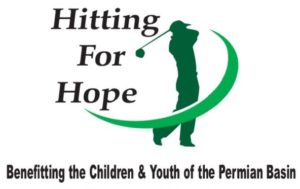 June 20, 2020
8:00 AM Shotgun Start
Ratliff Ranch Golf Links in Odessa, Texas
New Dawn Fellowship, in partnership with Family Promise of Midland & Odessa, cordially invites you to be a part of Hitting for Hope 2020. This exciting golf tournament will be held on Saturday, June 20th at Ratliff Ranch Golf Links in Odessa. This is your opportunity to help benefit the children and youth of the Permian Basin in a way that will change lives forever! By supporting the New Dawn Fellowship 3D Youth Program and Family Promise, you have the chance to help children and youth from the time they are born to the time they become adults. Your participation in Hitting for Hope 2020 will affect the lives of children physically, mentally, emotionally, and spiritually. By sponsoring or playing in the tournament, you will also be helping to send the youth of New Dawn Fellowship to the International Youth Convention 2020 in Orlando, Florida! This life changing event is held every 2 years and has transformed the lives of teenagers for decades.
I hope you will take a minute to read over the details of the tournament and I hope that you will make the decision to take part by registering a team to play, purchasing one or more hole sponsorship's, becoming a tournament sponsor by purchasing a platinum, gold, or silver sponsorship package, or by making a donation to this incredible opportunity to affect the lives of the children and youth living around us. The money will be used locally by the 2 partnering nonprofit organizations to change the lives of the children and youth that you and I see daily right here in Midland and Odessa.
Here are the Details – Hitting for Hope 2020
In addition to the life changing benefits that your donation will provide, you will have the chance to play in a fun, exciting golf tournament! The tournament will be a 4-man scramble and will begin with a shotgun start at 8:00am on Saturday, June 20th. There will be 1st , 2nd , and 3rd place prize packages for the top 3 teams. We will also have special prize packages for other contests, such as closest to the pin and the longest drive, and of course, the highest team score (last place). There will be a hole in one contest that will have some incredible prizes and a golf trivia contest on the course with a chance to win some great prizes from local businesses. We will also have two members of the local high school golf teams participating to help you and your teams score.
Finally, you will have the chance to meet some of the awesome children and youth that will benefit from YOUR participation and donation as they will be working the tournament to make sure you have everything you need. I hope you will take this opportunity to affect the lives of children and youth right here in Odessa and Midland. Please feel free to contact me if you have any questions. You can reach me by email at pastorwally@newdawnfellowship.com or by phone at 432-557-1140. I look forward to hearing from you!
Regards,
Wally Schiwart