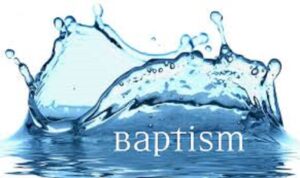 WHAT IS BAPTISM?
Baptism is an outward expression of an inward decision.
Think of it like this… baptism is like a wedding ring, the ring doesn't make you married, it's simply a symbol that you are married. Baptism doesn't save you but is a symbol that publicly shows the commitment you made to follow Jesus.
WHAT IF I WAS BAPTIZED AS AN INFANT?
Baptism is meant to be a step of faith, a choice made by the one who made a commitment to follow Jesus. We encourage you, that if you've given your life to Jesus, that you get baptized as a person who can now make that decision for themselves. Your decision to get baptized as an adult doesn't discredit what your parents did when you were a child but this is a decision you make personally & publicly as a follower of Jesus.
Ready to take the plunge & follow Jesus in a believer's baptism, or want to learn more?
Please fill out the interest form below, and someone will be in contact with you soon!