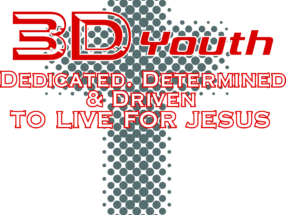 The 3D Youth Group is for students in 9th – 12th grade. We meet every Wednesday night from 6:30 – 7:30 PM during the school year.
Our mission is to equip students in their walk with God. We do this by allowing them to know who God is and develop a personal relationship with Him and guiding them in ways that they can go and serve God. Every other year we attend an International Youth Convention for a week of diving deeper with God.
We would love to have you join us as we grow in the love of Christ!
Come meet with us on Wednesday Nights.