COVID-19
Updates on all of our ministries during the Coronavirus.
WE'RE BACK!
New Dawn Fellowship is now back meeting in-person. Rest assured that we have made every effort to comply with all the CDC guidelines and to keep you safe here at New Dawn. Every week, we have a professional company come in and disinfect the complete building. We also have lots of hand sanitizer and masks to wear (if you wish). The Worship Center is arranged to socially distance your family from others so come worship with us this Sunday!
CHILDREN'S CHURCH IS BACK!
We are so excited to announce that Children's Church meets on Sunday mornings at 10:00 am during the morning worship service. We have new and exciting things for our kids so bring the family and worship with us!
We will continue to offer an online service for those who are not able to come. Use the link below to watch the service "live" on Sunday's at 10:00 am. Watch on your phone, desktop computer, or "cast" to your TV.
We will provide a morning worship service, including announcements, prayer, a Biblical message and opportunities to give online.
Here are some streaming online guidelines for you:
1. Be fully present
You'll face a lot of digital distractions once the service kicks off. Choose to stay committed & engaged. (Don't worry! Those notifications will still be there when we are finished.)
2. Like, Share, & Comment
One of the great benefits of online services is we can have MORE interaction. So ask questions, comment, and engage with one another. Share the service on your social feeds, and invite your friends to watch with you.
3. Worship, don't just watch
You can't feed your body by watching other people eat, and you can't feed your soul by watching others worship. So make this a spiritual time – sing, pray, and read the word along with us. Most importantly, listen for God's voice and respond in faith to what He says.

OUTREACH EVENTS
We are continuing our community outreach by helping the ones in need during this time. We would like to be a source of assistance for the elderly and those unable to take care of essential needs during the coronavirus impact. If you need help or would like to help by picking up groceries, medicines, or other needs and are willing to deliver them to someone in need, please click below and fill out the form and someone from the church will be in touch with you.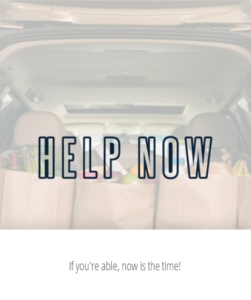 Would you be willing to make phone calls to check on those who are in this most vulnerable category?





Would you be willing to go grocery shopping or run errands for an elderly person who shouldn't make a trip to the store at this time?





Would you be willing to help those who need assistance in getting their computers up and running and teaching them how to access our online streaming?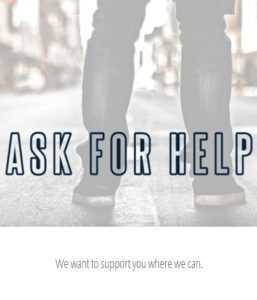 You may have special needs as a result of the Coronavirus outbreak. We would like to be the Body of Christ to you.
1. Do you need help with running errands or getting groceries during this time?
2. Do you need assistance with your computer in order to access our Sunday Services online?
If you replied yes to either of these questions, please fill out this form.
GENEROSITY MATTERS NOW
The coming weeks will give us an opportunity for generosity that we may never see again in our lifetime. As a church, we want to meet the needs of our community, and we'll need the funds to see lives changed in Jesus's name.
This is a totally new challenge for our community and we want to encourage you to continue to give faithfully to New Dawn Fellowship. We still have the same mission and are here to follow Jesus and affect the city of Odessa, Texas, this region, and the world towards the Kingdom of Heaven.
Ministry might look a little different but your support still makes that good work possible.
We have 3 ways that you can give. You can give in person at church, or give online on our website at www.newdawnfellowship.com/give. You can also mail or bring your check to the church office.
Giving online is an easy and convenient way to give anywhere, anytime. Make a one-time gift with a debit or credit card, or set up a repeating gift with your checking account, debit or credit card. There is no charge to you to use this secure service.
You can give from the comfort of your home by mailing a check or scheduling an online bill payment through your bank. Mail your gift to:
New Dawn Fellowship
2110 E. 10th Street
WHAT YOU CAN DO
There are simple measures you can take to protect yourself and help reduce the spread of Coronavirus in our community.
In general:
Avoid touching your eyes, nose, mouth and others with unwashed hands.

Thoroughly wash your hands with soap and water as often as you can. Scrub your hands for at least 20 seconds.

If you are not near a sink, use hand sanitizer. Sanitize all of the skin on your hands and rub them together until they feel dry. Refrain from shaking your hands to dry them.

Engage in respiratory etiquette by coughing and sneezing into the bend of your elbow.

Sanitize freshly touched surfaces in your home or office daily.

Avoid coming in close contact with those who appear unwell.
Educate yourself:
Learn the additional measures that high risk, vulnerable individuals should take.

Stay up on current events.
CAN WE PRAY FOR YOU?
We pray for each other. We will pray for you.
We pray for our community and our world in this uncertain season. We pray for people who are infected with COVID-19 and those facing quarantine. We pray for those who are afraid, lonely, overwhelmed, and unsure how they will make ends meet. We pray for the people who are most vulnerable to this disease. We pray for medical professionals, caregivers, researchers, and leaders responsible for decisions about fighting this virus.
We would be honored to pray for you and with you. Share your prayer requests below and our prayer team will confidentially pray for your request. Please let us know if you would like someone to contact you and we're happy to call or email.
No prayers found! 1 Thessalonians 5:17: Pray without ceasing!