http://www.newdawnfellowship.com/families-feeding-families/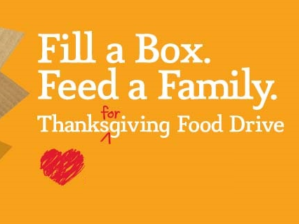 Fill a HOLIDAY FOOD BOX Prepack items to feed one family
This is a great way for a family or group to participate in the holiday program.
Purchase all the following items and place in your holiday food box:
1 Turkey (10-12 lb.) *
1 Ham (10-12 lb.) *
2 cans Green Beans
2 cans Corn
2 cans Sweet Potatoes
2 boxes Mac & Cheese
2 boxes Dressing
1 box Instant Potatoes
1 can Cranberry Sauce
2 jars Gravy
1 pkg. frozen Dinner Rolls
1 Pie
*New Dawn will provide freezer space for frozen item's if needed.
Turn in PRE-PACKED FOOD BOXES no later than noon on Saturday, November 17th. Families will be picking up the boxes on the 17th at 1:00 pm.
DELIVER TO:
New Dawn Fellowship,2110 East 10th Street, Odessa, TX 79761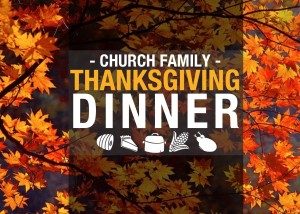 PLEASE JOIN US!
We will have our Annual Church Family Thanksgiving Dinner on Sunday, November 18th, after the morning worship service!
The church will provide the turkey and dressing and all you need to do is bring a side dish and/or dessert to share. Invite a friend and come for a great time of food and fellowship as we gather together and give thanks to the Lord for all He has done for us!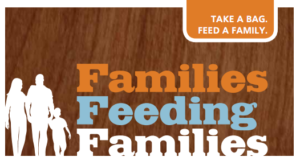 We here at New Dawn are grateful to play a role in helping people in need. We do our best to help as many people as we can in the Midland/Odessa area. Every year during the Thanksgiving season, New Dawn families donate food and hand out holiday boxes filled with everything needed to cook a Thanksgiving meal.
If you need assistance and would like to request a box, please complete the application form by clicking

HERE
DEADLINE FOR APPLICATIONS IS NOVEMBER 11, 2018
We will review your request and will contact you if we can help.
ABOUT NEW DAWN FELLOWSHIP CHURCH
The vision of New Dawn Fellowship Church is to affect the city of Odessa, Texas, this region, and the world towards the Kingdom of Heaven. Thus the mission of New Dawn Fellowship is to achieve our vision by individually and corporately living the example of Christ in front of others daily as commanded by Jesus in Matthew 28:19-20; resulting in the making of new disciples, and building a healthy, growing congregation and planting other congregations with the same mission.
I'M NEW
Are you just visiting or new to New Dawn Fellowship?
This is a great place to begin the journey.
NEW DAWN FELLOWSHIP CHURCH * | 2110 EAST 10TH STREET, | ODESSA, TX, 79761 | (432) 653-5259 | 2015. Copyright. All Rights Reserved.