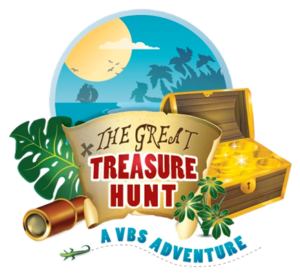 June 20 – 24th
For children ages 3 thru 12 years old

The Great Treasure Hunt is a fantastic new adventure for our VBS this year!
There will be pirates, parrots and plenty of fun as children will be pursuing clues, designing treasure maps and chests, singing swarthy songs, and realizing the truth: all real treasure maps lead to Christ!
Come join us for this year's VBS: The Great Treasure Hunt! It's bound to be a great time and who knows, maybe you can find some treasure along the way!