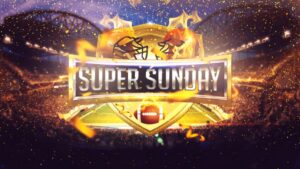 Join us for Super Sunday Worship on February 12th at 10:00 am!
We invite you to join in the uplifting worship time, and be encouraged by the message taken directly from God's word. We'll have all the excitement you would find at a football game but AT CHURCH! We encourage you to wear your favorite team jersey or t-shirt.
Then at 4:30 pm, join us for a Chili Cook-off Contest and watch the Big Game with us!