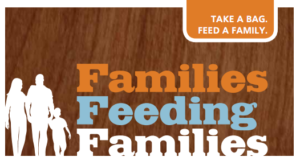 The mission of Families Feeding Families of New Dawn Fellowship is to serve our Lord, Jesus Christ by providing a meal to families in need with the prayer that it will not only satisfy a physical hunger, but also foster a spiritual thirst to know more about Him.
Deuteronomy 15:7
We here at New Dawn are grateful to play a role in helping people in need. We do our best to help as many people as we can in the Midland/Odessa area. Every year during the Thanksgiving season, New Dawn families donate food and hand out holiday boxes filled with everything needed to cook a Thanksgiving meal.
If you or someone you know needs assistance, please contact us by completing the form below. We will review your request and will contact you if we can help.